Learn and win
Platform for training pharmacists based on the Medcheck application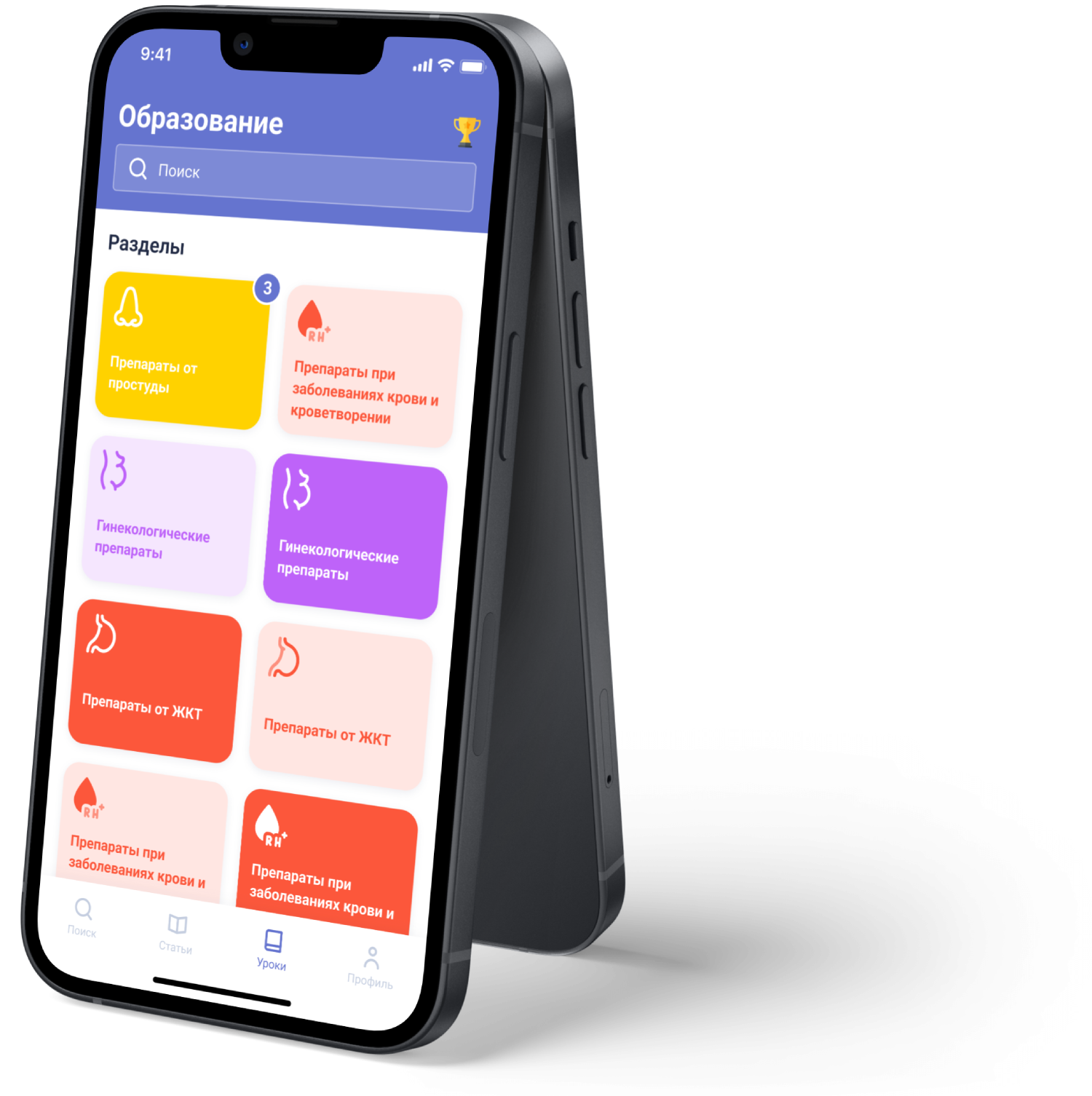 We have created an application specifically for pharmacists, let's show how it works
We also host events and our pharmacists win real prizes.

Barygul Kadyrova
Medcheck is something that I think is very useful, or rather necessary, for pharmacists. Let me introduce myself first. My name is Barygul, I am 41 years old, I work as a pharmacist. I will not be mistaken if I say that I have managed to achieve great success by registering in Medcheck app in order to make my education even better and higher. Because our profession is like a bottomless well. That's why no matter how hard we study, we will be always lacking knowledge. Medcheck creates great conditions for us to grow our knowledge. We not only gain knowledge, but also we are able to win many prizes. If you are also a pharmacist, register in the Medcheck app, get access and use all the features.

Ayperi Abdrakhmanova
I have been using Medcheck app for more than two years. This is the best tool for all doctors. There are contests, gifts, interesting quizzes. I advise it to everyone.

Aygul Turganaliyeva
I have been involved with Meducation almost since its foundation. The application is useful, in-demand, necessary for us, the pharmacists. The information is presented in a simple accessible form, briefly and concisely - this is very relevant with the current constant lack of time. It should be noted that information is important for first-time students, because they work directly with patients and consumers. I also want to note an important fact: that pharmacists can accumulate points and exchange them for various prizes (their list is constantly being updated) during training and testing and this motivate them to gain knowledge. I would like to express my gratitude to the organizers, the creators of the Medcheck mobile application for their selfless, essential and important work for us.

Madina Alybayeva
Medcheck is the best app I've seen. In Medcheck you can find the best doctors in the country, you can also study and improve your qualifications as a pharmacist. I am happy to use this application.

Nargiza Abdrayeva
Meducation is a very informative medical application, where there is useful and interesting training. You can find the best specialists in the field of medicine. I am very glad that I completed the training and took part in the grandiose competition 'The smartest pharmacist'

Begaiym Kubanychbekova
I have trained several times and will continue to study under the 'Meducation' program. I would like to express my gratitude to the organizers and, of course, to the lecturers for their professionalism. The information about the medications is very clear, accessible and informative. The materials are provided in a structured and detailed manner, and are studied with great interest. Skilled specialists do everything very quickly and efficiently, they will always answer your questions.

Aizada Begaliyeva
Meducation is a very good project: it increases the level of education of pharmacists, increases interest for work, we are constantly reminded of the knowledge we have gained. I wish success to the organizers of the project, good health, constant growth in the number of users. I wish the application to serve as an incentive for growth for pharmacists in Kyrgyzstan, and good luck in their work!

Akmoor Saparbayeva
I have been using Medcheck for a long time and I do not know a more convenient educational platform. Additionally, I collect points for prizes - it is very motivating.
Learn and win
Platform for training pharmacists based on the Medcheck application